ASCENDER US ASCENDER US ASCENDER US
"Effortlessly beautiful but honed and crafted"
- Firmin Didot
Ascender us
Human beings are trained to recall visual stimuli more than mere words and that creates a need to enhance the visual appeal of how a brand name is being read; which ultimately led us to choose our brand name as didot. didot, in itself, is a typeface that has a significant emotional appeal and conveys an idea of a business that is welcoming and outspoken. The name also contains an element 'dot' which, in a way, plays an important role in almost every design aspect. One can even choose a dot as a base start to design their logo. These concepts were aptly conducive to decide our studio name didot.
Cap belief
"Perfection is achieved, not when there is nothing more to add, but when there is nothing left to take away."
- Antoine de Saint-Exupery
Transcending design doesn't necessarily have to be overwhelming. When every stroke of the brush, be it physical or digital, is calculated to bring only the required elements to the canvas, it can make for a breathtaking sight. Only when there is nothing left to be taken away, can the elements on the canvas truly thrive?
Building on this ideology, we at Didot Studios work to create an influential minimal design. We strongly believe that with the chaos in our personal and professional lives, minimal design can offer the much-needed respite and calm, and inspire us as art is supposed to.
Serving height
Brand Naming
Evocative brand names leave a trademark of its identity. Creative elements while designing the fonts of the name, are as crucial as the name itself.
Brand Identity
Visible elements of a Brand, form a distinctive brand image. By focusing on its layout and colour patterns, we amalgamate the right visual notes into your Brand identity.
Re-Branding
It is always a nice idea to re-vamp things. Changing the corporate identity with a new look keeps you one step ahead of the competitors.
Brochure Design
Brochure is a file that goes hand in hand. We understand your purpose and make people recognise and trust your brand from the way it appears.
Packaging Design
People catch what they see! Product packaging plays a vital role in making a catchy impact in the minds and get them to attach with your brand.
Digital Reputation
When things go online, they become a part of who you are. Final step to branding is maintaining its repo on a constant basis.
Type face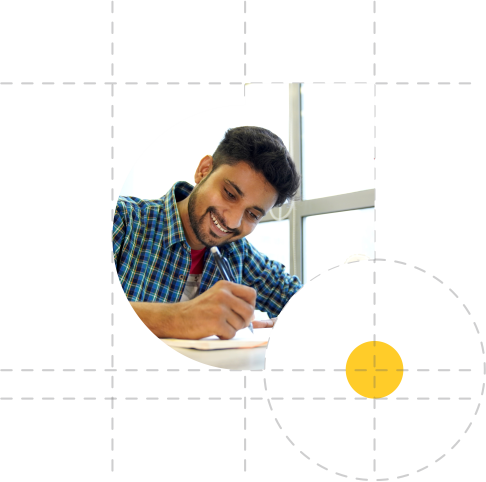 Abhishek Parekh
(Founder & Art Director)
The Art director and a storyteller himself, Abhishek Parekh is a profound personality in Fine Arts, he makes all the visions come to life. He along with all his swords and armour designs a visual experience and expertise in effective Brand designing.
He nurtures art hence mark territory with creativity. He firmly believes that, "Creativity adds life to the dullest of elements, triggers the hidden feelings in us. Everything around is Art. All that we see and imagine."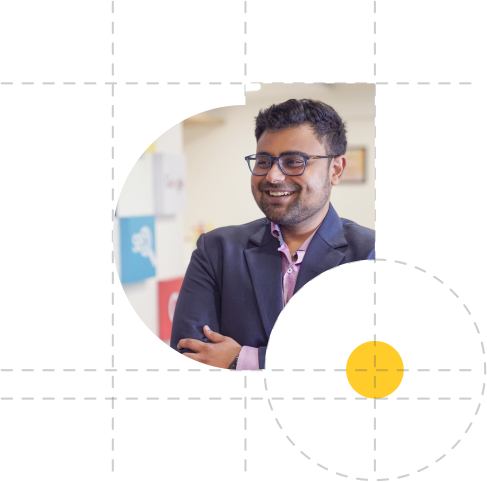 Preet Shah
(Co-Founder)
The Visionary, who along with his passion touch businesses and design the road map to your journey.
Well-versed with a Masters in market research and analysis from UTS, Australia, is the founder of this young and upscaling firm that works for 'Building Brands'.
He believes that,"Clarity invites vision, so to become the Ace in any market, choose to believe in your vision and your journey shall bow down to you."
Client line